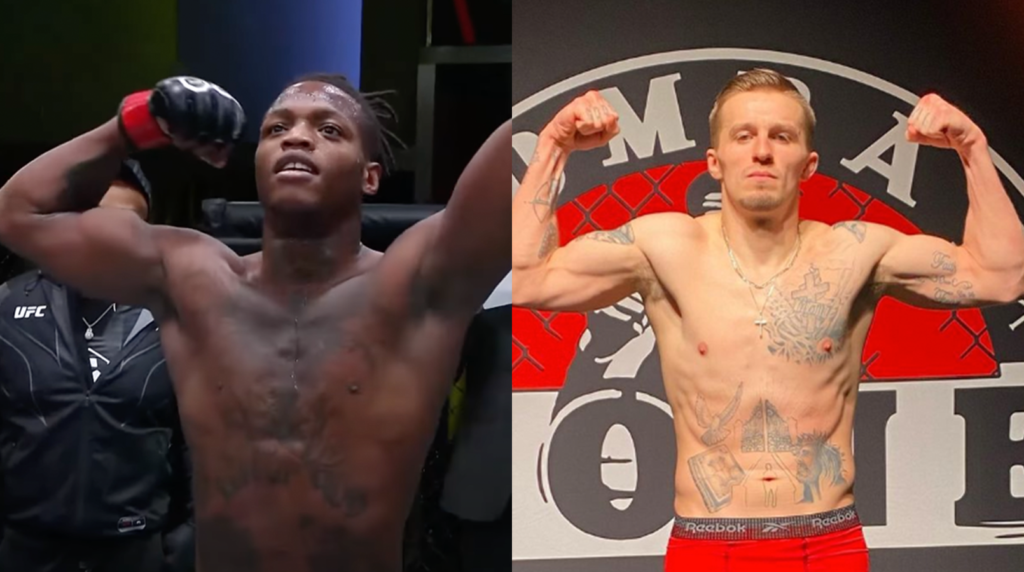 After the previously scheduled bout against Chris Duncan was unexpectedly canceled, Terrance "T.Wrecks" McKinney has swiftly pivoted and is now set to face Brendon "The Kid" Marotte at UFC Fight Night 230 (UFC Vegas 81) on October 14.
Terrance McKinney (14-6-0), a standout in the lightweight division, was initially primed to go head-to-head with Chris Duncan. However, due to a visa issue for Duncan, that bout was called off. Fans and experts alike had been eagerly anticipating the matchup, with many forecasting it as an explosive contest.
The announcement from McKinney came from a video call with The Schmo (@theschmo312) via Instagram Live.
Exuding enthusiasm about the new matchup, McKinney also conveyed his excitement on X, formally known as Twitter, proclaiming, "They found us an opponent lfg ????."
Brendon Marotte (8-1-0) steps into The Octagon in his UFC debut to challenge McKinney. The 26-year-old fighter out of England enters the match with McKinney on a 3-win streak following a three-year hiatus, his more recent wins coming this year against Dion Rubio and Lionel Young. This upcoming face-off between McKinney and Marotte is anticipated to be a gripping test of both fighters' mettle.
Adding to the anticipation, this will be McKinney's fourth fight in 2023 — and a quick turnaround at that; his last fight was in August, resulting in a first-round knockout win over Mike Breeden. Demonstrating an impressive work ethic and clear dedication to the sport, he also expressed a desire to step into The Octagon once more before the year concludes.
UFC Vegas 81 looms on the horizon, and MMA enthusiasts are bracing for a night pulsating with action headlined by a featherweight match between Sodiq Yusuff and Edson Barboza. Everything kicks off on October 14, 2023, with prelims starting at 6 PM ET, and the main card scheduled to start at 9 PM ET.
READ NEXT: Terrance "T.Wrecks" McKinney