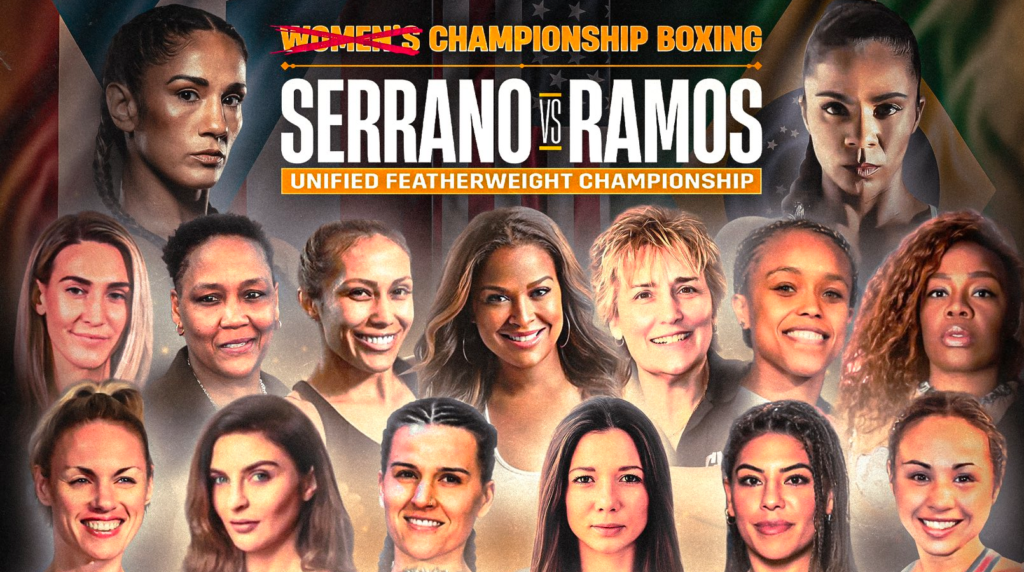 In a groundbreaking move, over two dozen renowned female boxers, including the likes of Chantelle Cameron, Seniesa Estrada, Natasha Jonas, and Laila Ali — just to name a few — have come together to demand the choice to fight 12 rounds of three minutes each in championship bouts. As Amanda Serrano and Danila Ramos prepare for their October 27, 2023 fight, the rallying cry for equality in the sport grows louder.
Their collective statement reads:
"As women, we have had to fight inch by inch to earn the same equity and respect freely awarded to men. In our sport, we have made progress, but there is still far to go. For too long, we have been underpromoted and undercompensated. This has finally started to change as all of us have proven that women's boxing captures the attention of sports fans and creates moments the world will never forget — and we create these moments despite how rarely we are afforded the same time and opportunity to showcase our skill as our male counterparts.
"That is why today, we stand together with the desire and dedication to have the CHOICE to perform on the same stage, with the same rules, as men in professional boxing. We have earned the CHOICE of 3 minute rounds, with 12 rounds for championship fights to demonstrate our skill and greatness. We have earned the CHOICE to build a more equal future for fighters everywhere. We hope boxing stakeholders support us just as we have supported them throughout our careers. This is our time, our right and our CHOICE. We are boxing."
WBC, WBA, and IBF Champion Katie Taylor showed her support, saying, "I think the longer rounds favor the boxer more… If they want to have it in three-minute rounds, so be it." To which Serrano responded, "She didn't want it when we fought but I'm glad she's agreeing now. I don't want to be normal or average."
Their sentiments have garnered support from the wider boxing community — and rightfully so.
Most Valuable Promotions tweeted, "MVP stands with all female fighters in championing choice and equality. Too often combat sports are focused on 'me' versus 'we'. But the power of WE is greater than any me. Congratulations to this list of amazing athletes in coming together to champion CHOICE. #AmandaSerrano #Women #Equality #Boxing."
Jake Paul also chimed in with a tweet stating, "Wow wow wow. Athletes coming together is so powerful yet so rare in combat sports. Of course it's powerful women that show us the way! Leadership takes courage."
Serrano, vocal about this movement, tweeted her ambitions, "My ultimate goal before I retire is to make sure I was part of everything boxing had to offer. I sold out a few arenas, broke the no money barrier made Millions & now I'm doing it again with the time. All this in between being a 9x 7 Division Champion & an undisputed champ. ??"
She added in another tweet, "I'll change the Lies! Women can't fight (fights vs Taylor & vs Cruz both fight of the yr). Women can't sell (sold out the Garden & Hulu). Women don't make $ (made the 1st million in a single fight & now make millions outside the sport). Women fights are short (Watch me Oct 27th)."
The consensus is clear: women boxers demand and deserve equal footing in the sport. The Serrano-Ramos bout stands as a pivotal and long overdue moment in this ongoing battle for equity.
READ NEXT: Terrance McKinney Announces Brendon Marotte as New Opponent for UFC Fight Night 230