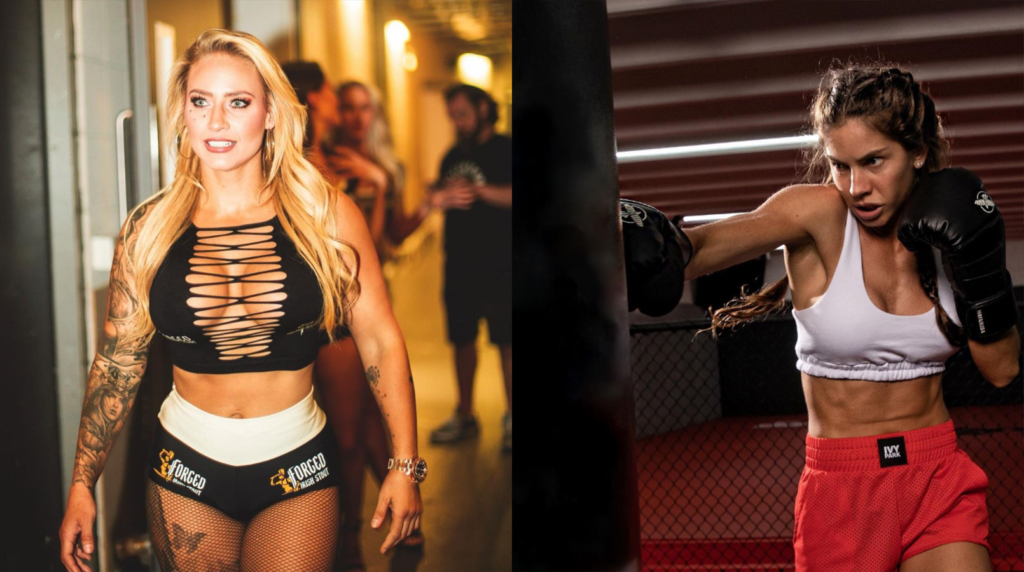 Ebanie "Blonde Bomber" Bridges is primed to defend her IBF bantamweight world title for the second time against fellow Australian boxer Avril Mathie. The highly anticipated bout is scheduled for December 9 at the Chase Center in San Francisco, forming a marquee match as part of the Devin Haney-Regis Prograis card.
Previously seen in action in December 2022, Bridges marked a triumphant defense over Shannon O'Connell, after having clinched the title earlier that year from Maria Cecilia Roman. Yet, an unfortunate hand injury shortly after kept her away from the sport for a significant period. Now fully recovered, Bridges is keen on making a memorable comeback.
However, Bridges' fame isn't confined to her impressive boxing record. She's consistently made headlines for her unique weigh-in appearances, turning heads by opting for lingerie. In a recent online post, the Australian pugilist expressed her excitement for the upcoming weigh-in, teasing her fans about potential surprises she might unveil.
Mathie, on the other hand, enters the ring with her own set of accolades. Transitioning from modeling to boxing, she's managed to make her mark with most of her matches held in the U.S. Her record was slightly blemished with a loss to Ramla Ali earlier this year but remains a formidable opponent. She too enjoys immense online popularity, often sharing striking bikini-clad photos.
Outside the confines of the boxing ring, both sportswomen have exhibited impressive digital know-how having effectively leveraged their popularity on platforms like Instagram and OnlyFans.
Bridges has been vocal about the upcoming duel, tagging it as a "Battle of the Beauties" and hinting at it being one of the most sensational matches to date. With the fighters' dynamic online engagements, fans are on the lookout for potential joint social media ventures leading up to the main event.
As the anticipation builds, the upcoming bout on December 9 promises to be more than just a boxing match. It's shaping up to be a convergence of sport, entertainment, and digital allure.
READ NEXT: WWE Crown Jewel World Heavyweight Championship Clash Set for Seth Rollins vs. Drew McIntyre