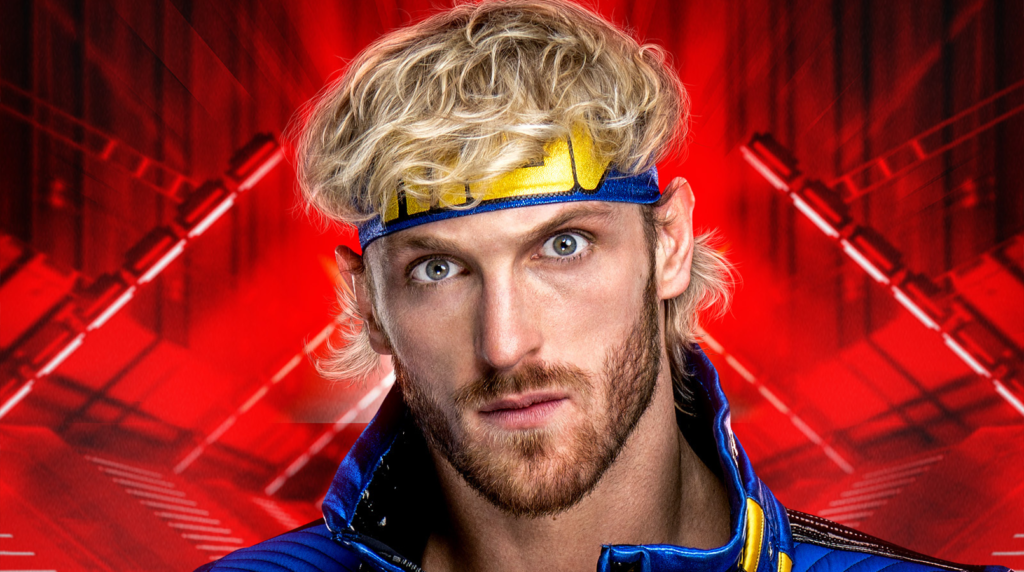 In an era dominated by social media trends and viral stars, Logan Paul's meteoric rise from YouTube fame to professional wrestling has been nothing short of remarkable. As with every transformation, this move from vlogging to the squared circle was met with its share of skeptics. Yet, as events unfold, it's undeniable: Logan Paul is becoming the quintessential heel for 2023 and beyond.
His journey into the WWE universe has been paved with critical moments that capture the audience's attention, both inside and outside the ring. It's been a roller-coaster ride, from his near-victory over Roman Reigns at 2022's WWE Crown Jewel to his recent triumphant boxing bout against Dillon Danis. This particular victory was more than just a notch on his belt; it signaled his readiness to target bigger challenges.
And that's precisely what he did, setting his sights on the coveted United States Title held by the legendary Rey Mysterio. Their recent confrontations, layered with respect and rivalry, have redefined how modern storylines can be crafted. The energy was palpable when Paul confronted Mysterio on SmackDown earlier this month, sealing their confrontation with a handshake, a sportsmanly gesture underlined with silent threats.
What makes a heel in 2023?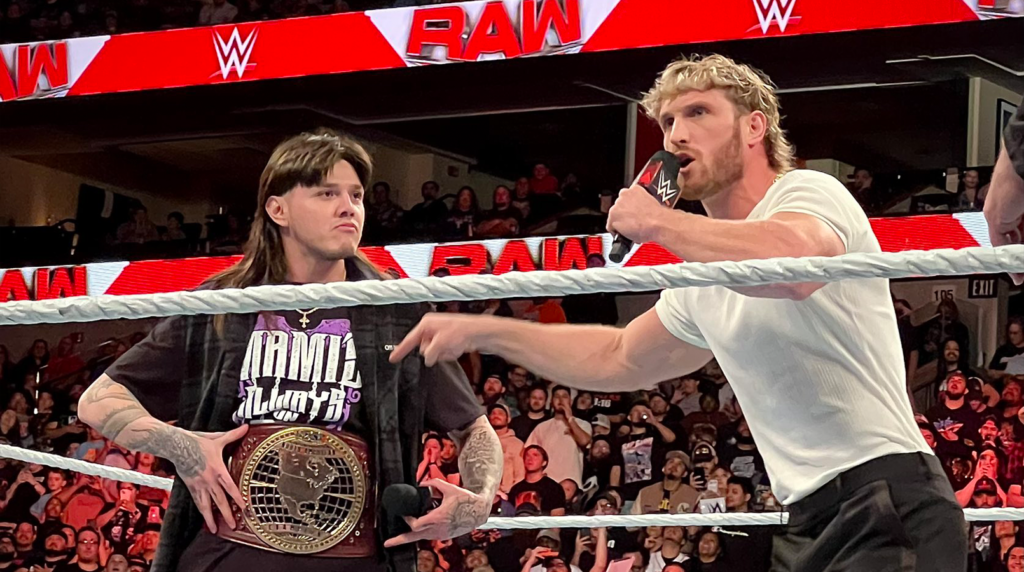 But what truly defines a heel in professional wrestling? Historically, the term "heel" refers to a wrestler who embodies the role of the antagonist, often resorting to underhanded tactics to achieve their goals. Their role? To make you boo, hiss, and relish their eventual comeuppance. In the yesteryears, it was about being the bad guy, plain and simple. But today, in a world where stage and reality blur, the modern heel requires a more nuanced approach.
Enter Logan Paul.
His mastery over media is obvious. The digital age demands engagement, a direct line between stars and fans, and Paul, with his background, is ahead of the curve. Each tweet, every Instagram story, and all his YouTube content play a role in crafting his wrestling narrative — whether you like it or not.
RELATED: Logan Paul VS Dillon Danis – The Aftermath
Moreover, his boxing foundation infuses his wrestling avatar with a dose of reality. It's not just about scripted moves; it's about the raw power he demonstrated against fighters like Danis, making his challenges to WWE legends all the more believable.
Perhaps what cements Paul's status as the heel of the modern era is his flair for innovative antagonism. When he insulted Ricochet's fiancé, Samantha Irvin, on this week's Monday Night RAW, it was more than just a typical bad guy move. It was a calculated action, blending real-life emotions with the realm of WWE, ensuring fans stay invested, discussing, and debating. Add to this his collaboration with "Dirty" Dom, and you have a concoction that guarantees fireworks, as seen in the brawl that took place with a justifiably angry Ricochet.
Controversies: Logan's seasoning salt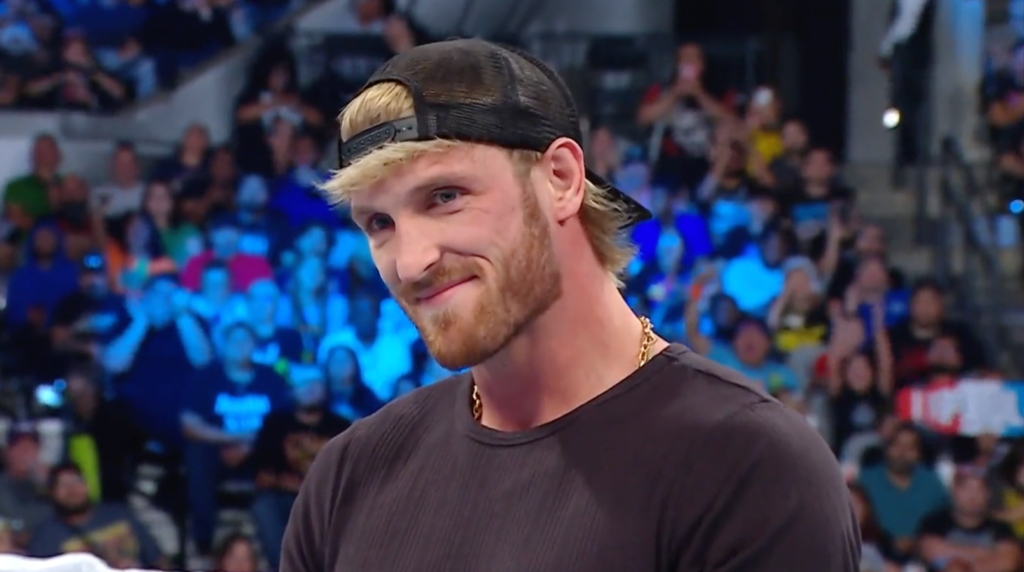 Engaging with established stars has been another feather in Paul's cap. Going toe-to-toe with icons like Mysterio and Reigns isn't just about the fights. It's a symbolic clash, the old guard versus the new, tradition against modernity. It's a spectacle that keeps fans glued to their screens, curious about the outcome, and the future implications for WWE.
Naturally, with fame comes controversies. Paul's past indiscretions have not been forgotten by the WWE Universe. Still, in a strange twist, they've contributed to building his heel persona. He is as much a product of his real-world actions as he is of his in-ring character. This confluence has evoked strong reactions from fans, both adoration and disdain, creating an atmosphere that's electric and unpredictable. (Full disclosure, Paul rose a couple ranks in my book with his high-flying clash with Richochet at this year's Royal Rumble. That was awesome — and you know it was awesome. He's also just fun to play as in WWE 2K23, which happens to be the highest-rated video game in the series.)
Wrestling's New Dawn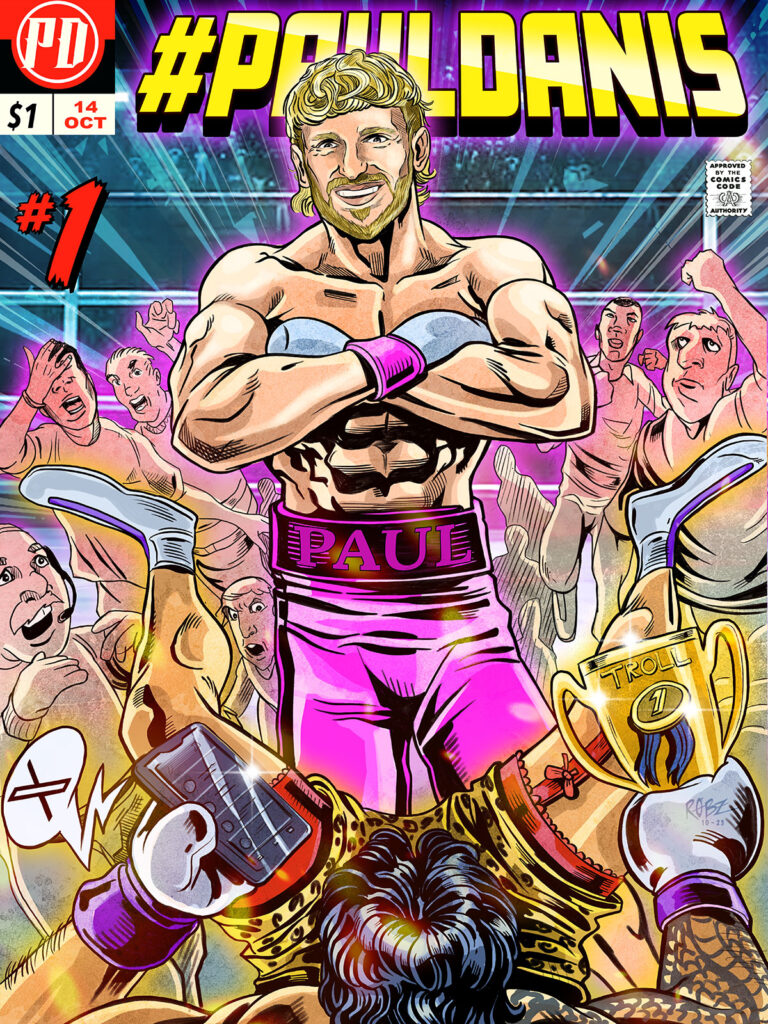 Regardless of your or anyone else's sentiments, Logan Paul is more than just another wrestler; he's a symbol of the continuously changing dynamics in entertainment. Whether you're a fan or a critic, his presence in the WWE signals a new era, one where influencers can somehow find their way into the world of professional wrestling, bringing with them a fresh perspective and modern antagonism. It's an evolution of the sport, and Paul is leading the charge as a modern-day heel.
As WWE Crown Jewel draws near, the wrestling world is abuzz with anticipation. Can the Social Media Megastar clinch his first WWE title? Or will Rey Mysterio, the seasoned Hall of Famer, retain his U.S. championship? The future of WWE, in many ways, hinges on clashes like these, where new-age heels like Paul challenge the established order, pushing the boundaries of what's possible in the wrestling universe. The stakes are high, and the stage is set for an epic showdown on November 4, 2023.
READ NEXT: WWE Crown Jewel World Heavyweight Championship Clash Set for Seth Rollins vs. Drew McIntyre